"Witness this moment in history turned blaze again…but will you be the fire this time? Will you be catalyst and combustion? Will you claim the torch?"
These inspiring words by poet Mayda del Valle — set to motion, photography, and song through the video "Our Moment," produced for PolicyLink by Wyatt Closs and Big Bowl of Ideas -- brought 3,000 people to their feet during the opening of Equity Summit 2015. We trust the video will ignite, expand, and advance the conversation on equity! Please share the video widely, using #ClaimTheTorch. 
Delivering the promise of equity requires attention to people and places, which are integrally connected. PolicyLink focus areas underscore this commitment to people and place, recognizing that a full range of opportunities are essential for all to succeed, thrive, and prosper.
Check out the latest from Equity Blog, a project of PolicyLink to help nurture and inspire the nation's equity movement. The growing equity community is united in bringing greater opportunity to all Americans — especially those from low-income communities and communities of color — by focusing on creating healthy, stable, and equitable communities.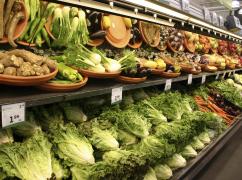 HFFI has reached a crucial point and needs your help. We very much need the support of your members – ask them to support HFFI as part of the FY16 appropriations package.
PolicyLink is pleased to announce that Angela Glover Blackwell has been named to the newly created Community Advisory Council (CAC) of the Federal Reserve Board.