Presenting commentary, new perspectives, the latest research, stories from the field, and multifaceted advocacy that advances economic and social equity by Lifting Up What Works.
Check out the following featured posts:
In the aftermath of November 8, it is clearer than ever that cities and the counties -- and the metropolitan regions in which they are situated -- are the crucibles where an inclusive American economy and democracy can and must be forged.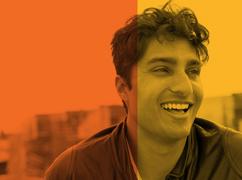 This webinar will provide an overview of what sanctuary cities and sanctuary spaces are; how such spaces can make all people safer; and how leaders can create – or safeguard – sanctuary spaces in their own communities.
The video below illustrates the spirit conveyed in the article, "The Curb-Cut Effect", by our CEO Angela Glover Blackwell, published in the Winter edition of The Stanford Social Innovation Review.  In it, she makes the case for access, opportunity, the new demographics, and creating a prosperous future for all.
Delivering the promise of equity requires attention to people and places, which are integrally connected. PolicyLink focus areas underscore this commitment to people and place, recognizing that a full range of opportunities are essential for all to succeed, thrive, and prosper.