Presenting commentary, new perspectives, the latest research, stories from the field, and multifaceted advocacy that advances economic and social equity by Lifting Up What Works.
Check out the following featured posts: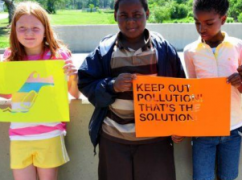 Check out the latest Equity Profiles -- Biloxi & Sunflower County, MS; Las Cruces & Farmington, NM; Battle Creek, MI -- produced in partnership with leaders working for equitable and sustainable regional and state futures.
Repealing the Clean Water Rule could make things worse for communities already lacking access to clean ##CleanWaterRule, #drinkingwater. #DefendWater. Read more at http://protectcleanwater.org/.